Displaying 1 - 2 of 2
Precision engineered from high grade steel and featuring our 'Afterburn' system, the 100 offers the presence and clear fire view of the 200 but with a lower output of 5 kW thanks to its slim profile. This makes it the perfect choice where hearth...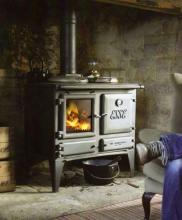 This is a live display and can be shown working at our showroom. This classic cooker was launched to commemorate Esse' 150th year of trading and has gone form strength to strength since appearing on River Cottage. It is...