Now showing at an Airport Near You
An installation of a TT40 in a public space which is why the hearth area is so large. The fluing make is poujoulat which is has a lot of variations to suit each home including a powder coated black. A sharp clean installation which compliments contemporary the surroundings.
Installation by Guy-Barker Hall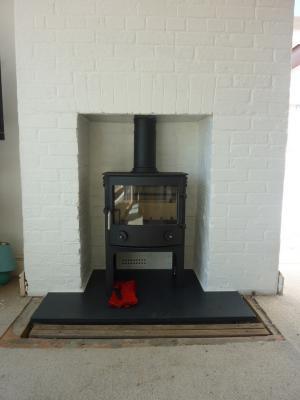 A Practical Classic
One of our favorite Town and Country stoves given a contemporary edge by raising it on a logstore. The Thorntondale stove is pictured in a lovely textured setting that highlights it clean lines as a burner. It is second to none as it is so controllable burning both wood and coal efficiently.
Installation by Guy-Barker Hall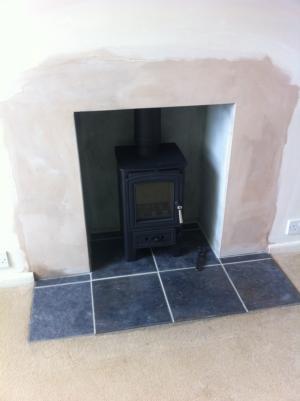 A Tiny Transformation
This is a Puffin from Villager stoves which really looks good in this plain setting. A total transformation from the original fireplace. It is ideally spaced in the new opening to allow the heat to circulate into the room. 
Installed by Guy-Barker Hall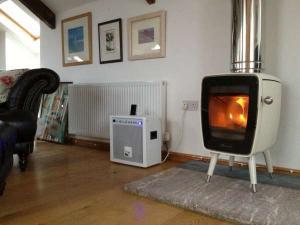 An Unusual Install
One of our more unusual installs using a gravestone for a hearth! Fitting the stylish vintage 30 makes a real statement and really suits the contemporary surroundings of this barn conversion.  Installation by Adam Fornear - Empire installations.