Displaying 1 - 2 of 2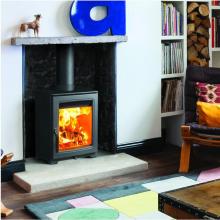 The smallest of the Aspect range offers heat between 3 to 5 KW. It is a defra approved contemporary design which gives a magnificent flame picture.
The Aspect 5 is a contemporary wood burner with a huge view of the fire. It features Parkrays flame blade fire box which is efficient and controllable. There are slimline versions of this range allowing a greater flame picture without overly heating the...